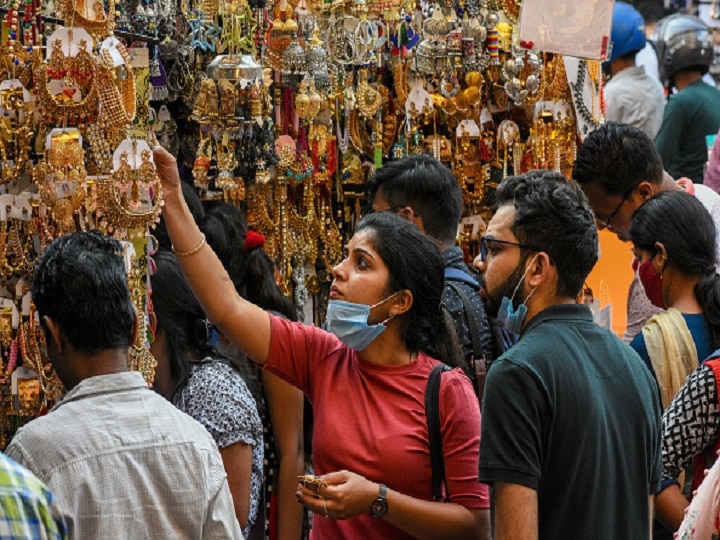 New Delhi: At a time when India is once again witnessing a surge in daily number of cases of Coronavirus, LocalCircles conducted a conducted a survey to understand how people are following Covid-19 norms now, especially with the declining caseloads and India crossing the 10 million vaccination milestone. ALSO READ | 'Can't Put People Behind The Bars For Disagreeing With Govts': Delhi Court Grants Bail To Disha Ravi In Toolkit Case 
With cases of new mutant strains of Coronavirus from United Kingdom, South Africa and other countries emerging in the country, the objective of the survey was to assess where masks and social distancing compliance stands in case India was to experience the propagation of new variants of Covid-19.
When asked if people are complying to wearing a mask and following social distancing norms, the survey revealed that 16% said "No compliance at all for both social distancing and wearing a mask", 18% said "No compliance to social distancing but wearing a mask", 22% said "No compliance to social distancing and limited compliance to wearing a mask", 2% said "No compliance to wearing mask and limited compliance to social distancing", and 29% said "limited compliance to both wearing mask and social distancing". 
"Breaking down the poll, there were also 12% of citizens who said there is a "good compliance to both social distancing and wearing a mask", while 2% couldn't say. The findings of the poll that received 8,321 responses indicated that only 30% of citizens as saying that mask compliance is good or effective in their area, district and city/location, while only 12% say social distancing compliance as effective," the survey noted.
Effectiveness Of Mask Compliance
Wearing masks has always been one of the best precaution measures to reduce the risk of getting infected with the Coronavirus as it covers both mouth and nose. People around the world have been upgrading their masks KN95 or N95 in order to protect themselves from the deadly contagion. 
However, the ratio of mask compliance was comparatively less in India initially compared to rest of the world. The LocalCircles survey found that compliance was at 67 per cent in the September 2020 LocalCircles survey where 67 per cent of citizens rated compliance levels as good in their area, a fall to 30 per cent is now at over 100 per cent.
The reason for low number of people preferring to wear masks included discomfort, no or poor enforcement by most local authorities and above all the declining caseloads in their area. Summing it up, mere 30 per cent of citizens said that mask compliance by people is effective in their area. 
Only 12% Say Social Distancing Compliance Was Good In Their Area
Soon after the nationwide lockdown was eased by the government, people flooded to markets, started public gatherings and even organised large-scale functions.
"Although people start their day following social distancing norms, as they arrive for a social event or a restaurant, they tend to remove their masks, sit and dine together," the survey found. 
"If we look out for the aggregate percentage of citizens in the survey to know if social distancing compliance is followed in their area, district or city, 56 per cent feel there is no social distancing compliance, 12% said there is good compliance, while 31% said there is limited compliance," it said.
"Similar to mask compliance, if the social distancing data is analyzed per responses from citizens who said social distancing compliance was good or effective in tier 1 locations was 15 per cent, while those who rated it as effective in tier 2 locations was at 10 per cent, and those who rated it as effective in tier 3, 4 and rural locations was at 7.5 per cent," the survey added further.