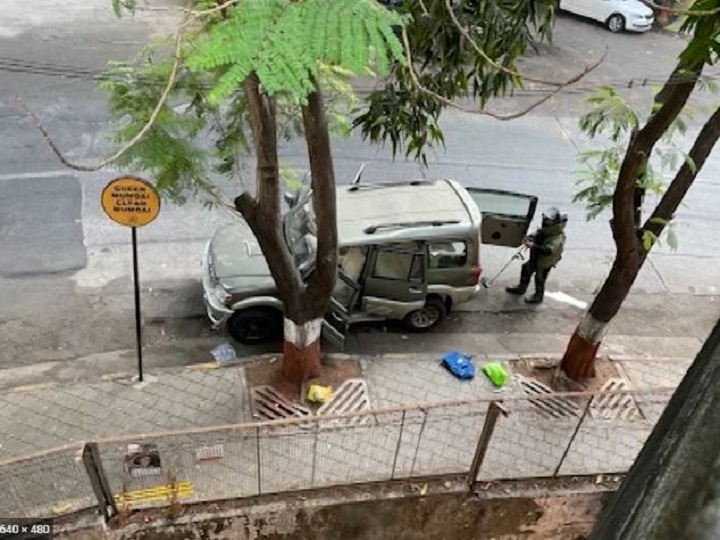 Mumbai: In a much shocking update, the owner of gelatin sticks-laden Scorpio car abandoned outside billionaire Mukesh Ambani's house was found dead by Mumbai Police on Friday. Soon after an SUV with 20 gelatin sticks was found near the landmark Antilia building, which is the home of Reliance Industries Ltd (RIL) Chairman, Police launched a massive manhunt to track the people behind it.
As per reports, Mumbai Police have found the dead body of owner of the Scorpio – who was identified as Mansukh Hiren. Initial investigation hints that Mansukh had committed suicide, however, police said that the investigation is still on. 
ALSO READ | TMC Candidates List 2021: Mamata Banerjee Announces Candidate List For 291 Bengal Assembly Seats
A vehicle was discovered in the afternoon on February 25 by some alert persons in the vicinity, nearly 12 hours after it remained unattended, rattling the country's political, corporate and security establishments.
The unidentified vehicle, which has been seized by the police – had a registration number similar to a vehicle which is part of the Ambani family's security detail and a letter was found from it. 
The purported threat note in Hindi, but typed in broken and erroneous English, addressed to "Nita Bhabhi aur Mukesh bhyya aur femili", has ominously warned that arrangements to 'blow up' the entire Ambani are complete. It also cautioned the Ambanis that the next time, "the stuff would come connected, in an original vehicle," so they should beware, and signed off with a "Gud nit".
ALSO READ | CBSE Releases Revised Date Sheet For Class 10th And 12th Board Exam, Check Full Schedule Here
However, Police refused to confirm the letter as death treat saying that its a part of investigation. 
Earlier, while speaking to the local media, officials pointed out that these gelatin sticks are used for various demolition or blasting purposes and are totally harmless unless they are properly connected to some explosive device. Police also said that efforts are on to trace the two persons who parked the SUV there.