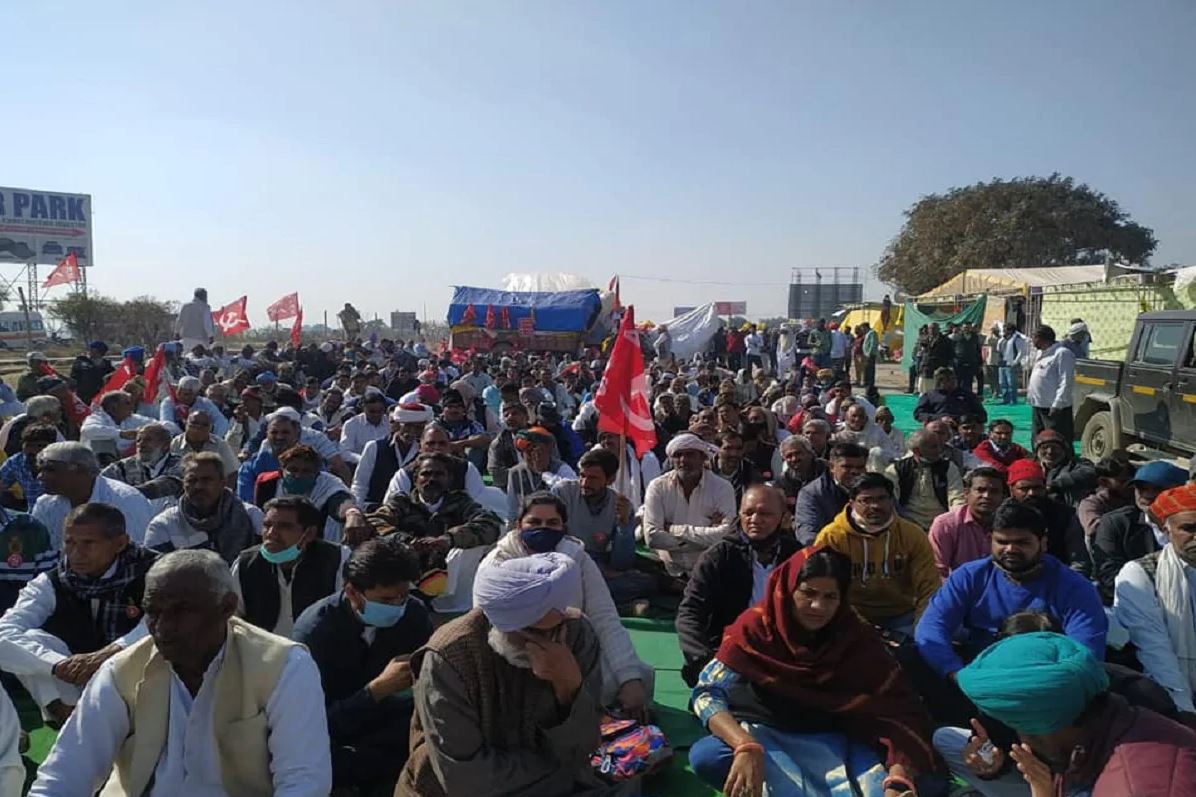 With the ongoing farmer's agitation against the Farms bills since November intensifying further, a series of events have been planned including 'Pagadi Sambhal Diwas' to 'Daman Virodhi Diwas from February 23-27. On Tuesday, farmers are observing 'Pagadi Sambhal Diwas' to protest against the three farm bills.
As per the news agency PTI, the Samyukt Kisan Morcha (SKM) spelt out that under their protests programme, February 23 will be marked as 'Pagadi Sambhal Diwas' and February 24 will be observed as 'Daman Virodhi Diwas'. 
READ: Here To Stay: Keeping Up With Her "Promise", Smriti Irani Bought Land In Amethi; Takes A Dig At Rahul Gandhi
Even as the 11th round of talks concluded without any solution, the farmers have said they will come up with a strategy to keep the ongoing protest alive and also plans to this effect will be made public on February 28.
What is the significance of 'Pagdi Sambhal Diwas'?
The motive behind the 'Pagdi Sambhal Diwas' celebrated on Tuesday is to reiterate the fact that farmers must be respected and no "repressive measures" should be taken against them.
This day will be celebrated in memory of Chacha Ajit Singh and Swami Sahajanand Saraswati. On this day, the farmers will be tying their regional turbans.
On February 24, 'Daman Virodhi Diwas' will be observed in which the farmers and citizens are going to protest against the overall suppression of the farmers' movement. Farmers on this day will present a memorandum to the President of India via Tehsil and district headquarters.
The other days in the week will be followed with similar protests including 'Yuva Kisan Diwas' (youth farmers day) to be observed on February 26 and 'Mazdoor Kisan Ekta Divws' (farmer-labourer unity day) on February 27.
The morcha has stated that 'Yuva Kisan Diwas will be marked to honour the contribution of youth in this movement. Youth from various corners of the country are urged to join the cause of protesters at Delhi Borders.
While 'Kisan Majdoor Ekta Diwas' on Feb 27 will mark the Guru Ravidas Jayanti and martyrdom day of Shaheed Chandrasekhar Azad. On this day, the farmers are urging all citizens to join and strengthen this movement.
As per the PTI report, Swaraj India leader Yogendra Yadav stated that the government is adopting all the repressive measures, mischief and manipulations including arrests, detentions and registration of cases against the protesters. He added that Singhu border has been fortified and appears to be an international border. Darshan Pal, also alleged "repression" by the government.