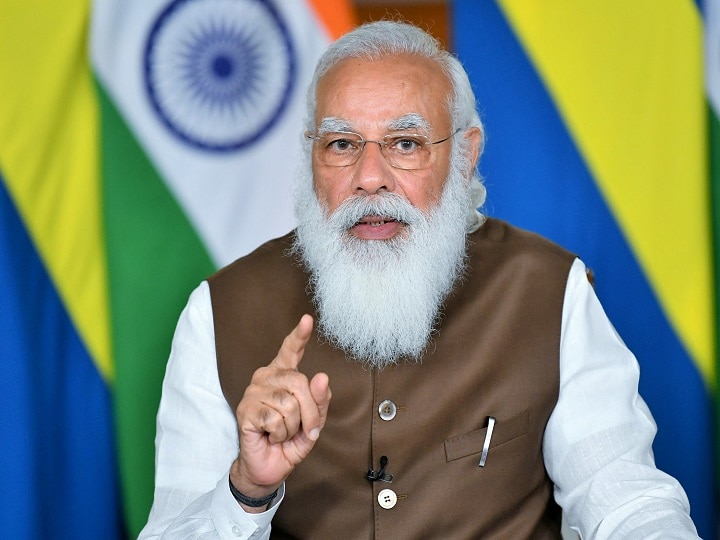 New Delhi: Prime Minister Narendra Modi on Friday received the CERAWeek Global Energy and Environment Award. PM Modi got the award during a virtual event at the Cambridge Energy Research Associates Week (CERAWeek) 2021 via video conferencing. Considered to be world's premier annual energy platform, the CERAWeek was founded in 1983 by Dr Daniel Yergin and the event is being organised in Houston in March every year since 1983. 
"It is with great humility that I accept the CERAWeek Global Energy & Environment Leadership Award. I dedicate this award to people of our great motherland India. I dedicate this award to glorious tradition of our land that has shown the way when it comes to caring for the environment," Prime Minister said while receiving the award.
During his speech, the Prime Minister also remembered Mahatma Gandhi and said that he was one of the greatest environmentalist. "In Mahatma Gandhi, we have one of the greatest environment champions to have ever lived. If humanity had followed the path given by him, we would not face many of the problems we do today," he said. 
Speaking after accepting the 2021 CERAWeek Global Energy & Environment Leadership Award for his commitment to energy sustainability and the environment, PM Modi also said climate change and calamity are major challenges facing the world. PM also mentioned of recently launched National Hydrogen Mission and equitable and decentralized model of solar energy generation.
"India is well on track to achieve its Paris agreement targets well before the target date of 2030," he said..
He concluded by saying that now is the time to think logically and ecologically. "After all this is not about me or you. It is about our planet's future. We owe this to our coming generations," he said.