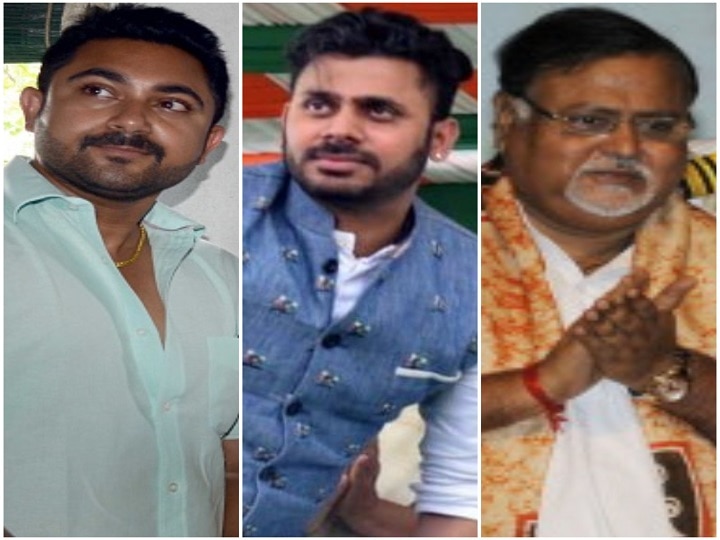 Kolkata: With days left for the much-awaited West Bengal Assembly Elections, ruling Trinamool Congress (TMC) on Friday released party's candidate list for all 294 seats in the state Assembly which is set to go for polls in eight phases starting March 27. While announcing the list, Chief Minister and TMC supremo said she has given importance to young people while choosing the name. 
The candidate announcement appeared to be a star-studded affair as the Trinamool chief accommodated a slew of Bengali film and television industry representatives, sportsmen and other celebrities in the party's candidate list for the upcoming elections in March-April.
The announcement also included Banerjee's seat as she said she will contest the West Bengal Assembly polls from East Midnapore's Nandigram this time. "I will contest from Nandigram. I keep my promises," she said while releasing the list here at her Kalighat residence.
The list also revealed that state power minister and Trinamool Congress veteran Sovandeb Chatterjee will contest from Bhawanipore seat as Mamata chose to contest from Nandigram.
Here is a list of 20 heavyweights fielded by the Trinamool Congress to take on BJP and others:
1. Nandigram – Mamata Banerjee
2. Bhowanipore – Sovondeb Chattopadhayay 
3. Rasbihari – Debashish Kumar
4. DumDum Uttar – Chandrima Bhattacharya
5. Kolkata Port – Firhad Hakim
6. Behala Paschim – Partha Chatterjee 
7. Behala Purba – Ratna Chatterjee
8. Ballygunj – Subrata Mukherjee
9. Tollugunj – Aroop Biswas
10. Kasba – Javed Ahmed Khan
11. Uttarpara – Kanchan Mallik
12. Kamarhati – Madan Mitra
13. Medinipore – June Malia
14. Shibpur – Manoj Tiwary
15. Asansol South – Sayani Ghosh
16. Chandipore – Soham Chakraborty
17. Debra – Humayun Kabir
18. Barrackpore  – Raj Chakraborty
19. Bankura – Sayantika Banerejee
20. Rajarhat  – Aditi Munshi
It is also worth noting that TMC has dropped as many as 23-24 legislators from the candidate list owing to age-related issues and other reasons. While announcing the list, Banerjee also thanked Tejashwi Yadav, Arvind Kejriwal, Hemant Soren and Shiv Sena for extending their support to TMC in the upcoming state assembly elections.